Following my brush with mentalism, it's rapidly turned into a running joke about the house – which is just the way I like it. Everything works just as it ever did. I'm still forgetful, bumbling but generally healthy and aside from enduring the horrors of public transport it's been nothing much more than a wrinkle in the fabric of life.
But today was the day of my follow-up CT scan. Having blithely assumed that a non-recurrence of symptoms indicated that I would be in the 60-70% of seizure sufferers for whom the seizure was a never-explained, one time only event, I fair sauntered into the hospital.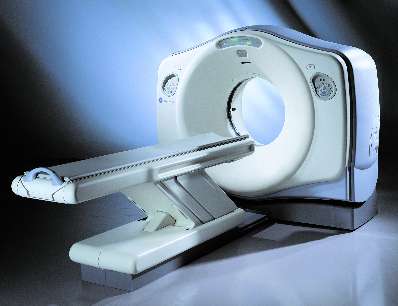 The attractive young doctor who put me through the scanner shared a laugh with me as we discussed my case. A CT scan involves lying perfectly still on a narrow, unyielding bit of plastic while they put the bit of you that needs checking through a giant doughnut of plastic and metal.
No sweat. Fifteen minutes of numb bum later, I was released from the bed. But instantly I sensed a change in a atmosphere. Suddenly I was "Mr Carpenter," as she told me to take a seat in the waiting room while she just spoke to someone.
2 minutes later, I found myself being taken up a corridor and through a door marked "Acute Assessment Unit."
My stomach flipped.
No-one had yet explained anything to me as I was shuffled from waiting room to waiting room. My blood was taken. A cannula fitted. Little electrodes were attached to my skin by bustily blunt and Northern nurses. I saw my name cropping up on little files and computer screens. One of the nurses stuck a sticker on her chest with my name on it. Internally, I wondered what in the name of all hell would lead me to have my own bloody nurse. I caught wind of the fact that I had been admitted and a bed found for me.
Finally, I found myself sitting in a bare room with 2 disconsolate looking people, staring at my feet and for the first time giving serious consideration to things. Now I've watched more than my fair share of episodes of House. I know that a mystery diagnosis quickly leads to some exotic disaster which involves removing the brain via an untested and highly dangerous experimental surgery.
My mind ticks over the possibilities. The word I'm most afraid of is tumour. No-one gets tumours in real life though. That's the stuff of Hollyoaks cliffhangers, surely? The minutes tick by and I start to pen a book in my head of sage advice I can leave for the kids when I'm dead and they're old enough to read. I've ticked off school ("don't pay it too much attention") food ("eat well and eat plenty") and sex ("boys lie to girls to get it. Girls lie to boys about how much they like it") when a doctor finally comes to see me.
She's not a neurologist. But she's spoken to the neurologist and he's asked her to tell me the news so I'm not sat here worrying for for any longer. Her first words:
"You've got a brain tumour…"
Oh. That's kind of numbing. As it percolates into the dimmer recesses of my consciousness, I pick up the words "benign" and "early". This may not be the horror show I have built up in my head.
Eventually having seen a neurologist and consulted Google, it transpires that I have meningioma. It's a type of tumour that grows in the membrane around the brain and can grow for many years until it's detected – often by accident when a CT scan is performed for an unrelated matter. The tumour grows in close proximity to the brain and thus can apply pressure leading to seizures (me) and ultimately severe cranial pressure (some other poor sod) which can lead to things such as personality disorders.
The critical thing is that only rarely are meningiomas malignant. There are various treatment courses open, but the most common is an honest-to-goodness brain op, whereupon your scalp is shaved and peeled back, your skull cut open and your brain fiddled with.
So that's probably what I'm looking forward to. Most people I've spoken to don't believe this, but I'm actually not worried. I don't see the point – it's just a fact with potential consequences. But that could apply to a whole load of things in life in general and who's got the mental energy to worry about things?
Still, I am in the dramatic position to able to say – for a matter of weeks or months at least – "I have a brain tumour." And not everyone can do that!